ITS World Congress 2021 organised in the Hanseatic city of Hamburg this year had a big success being one of the first face-to-face events of this size in some time with more than 13,200 participants from 66 different countries. Many Special Interest Sessions and Technical Paper Sessions alongside Plenary Meetings and many sessions from the High-level Programme were held where one of the six predetermined congress topics was discussed.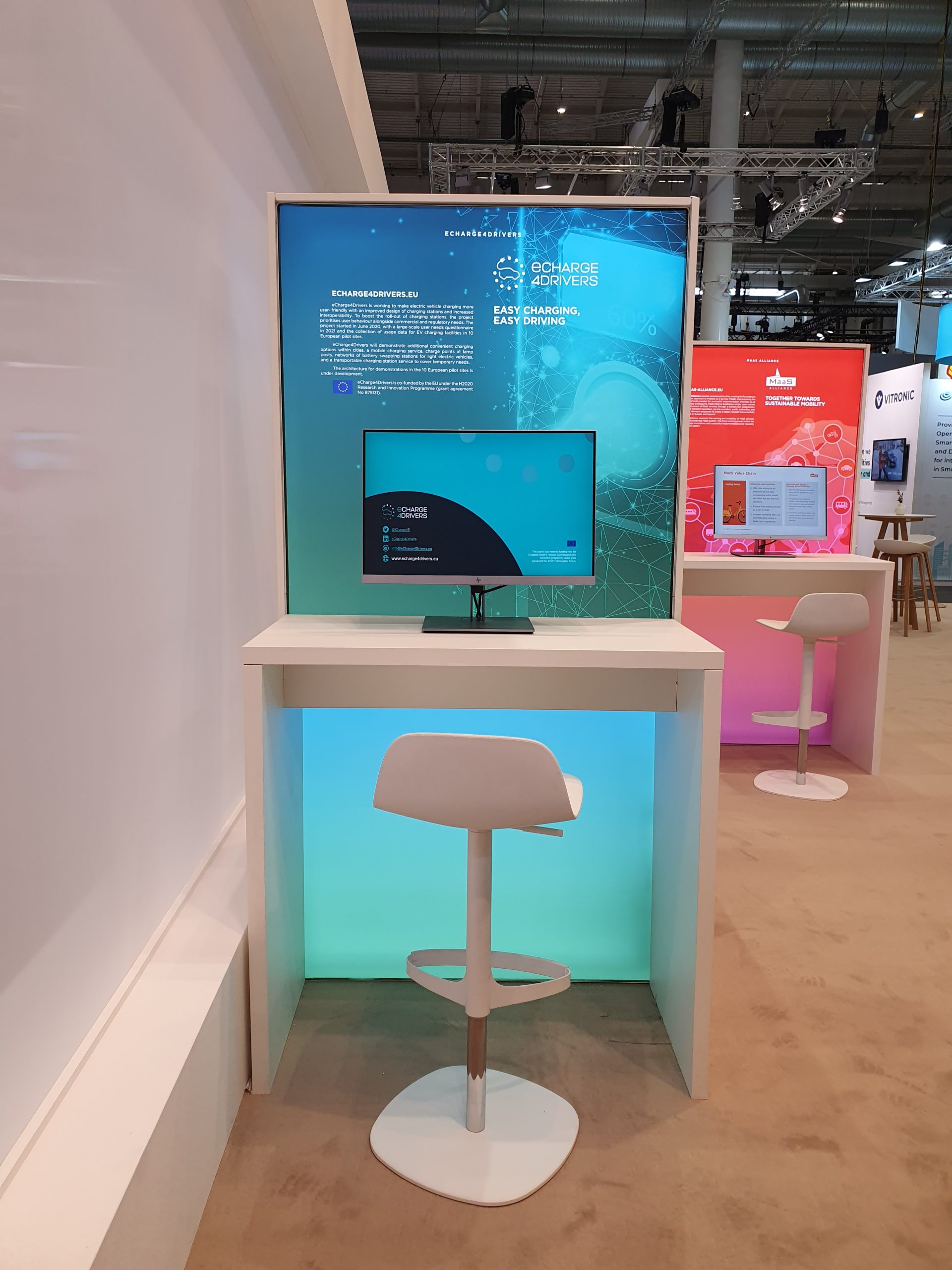 eCharge4Drivers had a light-box at the ERTICO stand during the entire congress where a postcard was also distributed. The project was presented by Maria Pia Fanti from the consortium member Polytechnic University of Bari during the Special Interest Session on C-ITS services as a game changer.
Another Special Interest Session organised by the consortium member ICCS was dedicated to user-friendly, sustainable charging technologies and services focusing on user-centric, enhanced charging technologies and services towards promoting e-mobility concept in the urban environment and ensuring the sustainability of the charging solutions. The eCharge4Drivers project was presented by Dr. Evangelia Portouli from ICCS along with other projects working on e-charging solutions such as INCIT-EV and USER-CHI. The conclusion was made by HUBJECT, presenting their take on seamless and secure charging solutions. The charging technologies and services that were discussed addressed the three major concerns for the wide deployment of electric vehicles: the increased cost of electric vehicles, the inadequate (public) charging network and user acceptance issues.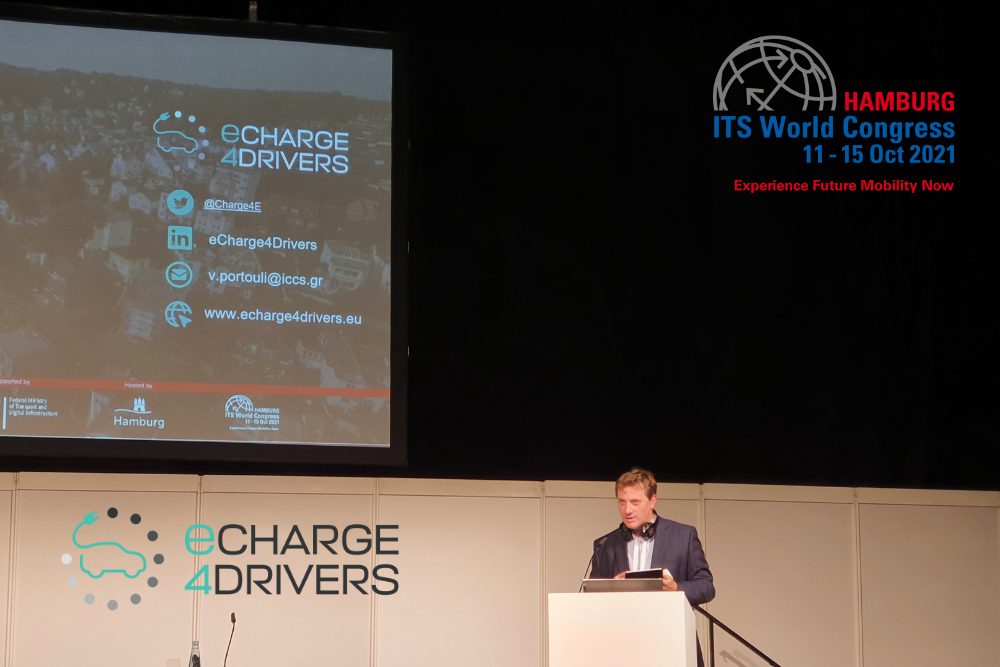 The discussions from the session made it very clear that several solutions are either being tested or developed through a series of projects that will pave the path for wider adoption of electro-mobility based on direct user requirements. Furthermore, users have very high expectations and interoperability across different ecosystem stakeholders is a competitive advantage—similar to the example of the cellular telephony market. And finally, different business models across the different services provided might be needed for different regions or for different user categories with different requirements and expectations.