eCharge4Drivers took part in the 2023 edition of ITS European Congress in Lisbon. From 22 to 24 May, stakeholders in the mobility sector came together in the Portuguese capital for this important event for the ITS community. For this 15th edition, the ITS European Congress explored the latest trends and developments in the sector under the theme "ITS: The Game Changer".  The increasing range of Intelligent Transport Services which improve the user experience of electric vehicles is part of this Game Changer, with eCharge4Drivers and its sister EU-funded research and innovation projects contributing to the growth of electromobility across Europe at both urban and interurban, nationwide and cross-border levels.
eCharge4Drivers was first presented in the Special Interest Session (SIS) 48 "Fast, efficient & user-friendly EV charging: making interoperability a reality", organised by Dr. Angelos Amditis (ICCS), eCharge4Drivers Project Coordinator and Chairman of ERTICO. The session included presentations of eCharge4Drivers's sister projects, USER-CHI, presented by Sergio Pérez (IPT Technology – ENRX), and INCIT-EV, presented by Marina Klanjčić (LINKS Foundation). Evangelia Portouli (ICCS) introduced eCharge4Drivers to the audience and presented the project's user-friendly battery swapping services developed in the project's demonstration sites in Berlin and Barcelona. Moderated by Ioanna Doutsou (ICCS), the session focused on interoperability of EV charging to boost the uptake of electric transportation options and exchanging best practices for interoperability of EV charging and recommendations for ensuring user-centric electromobility.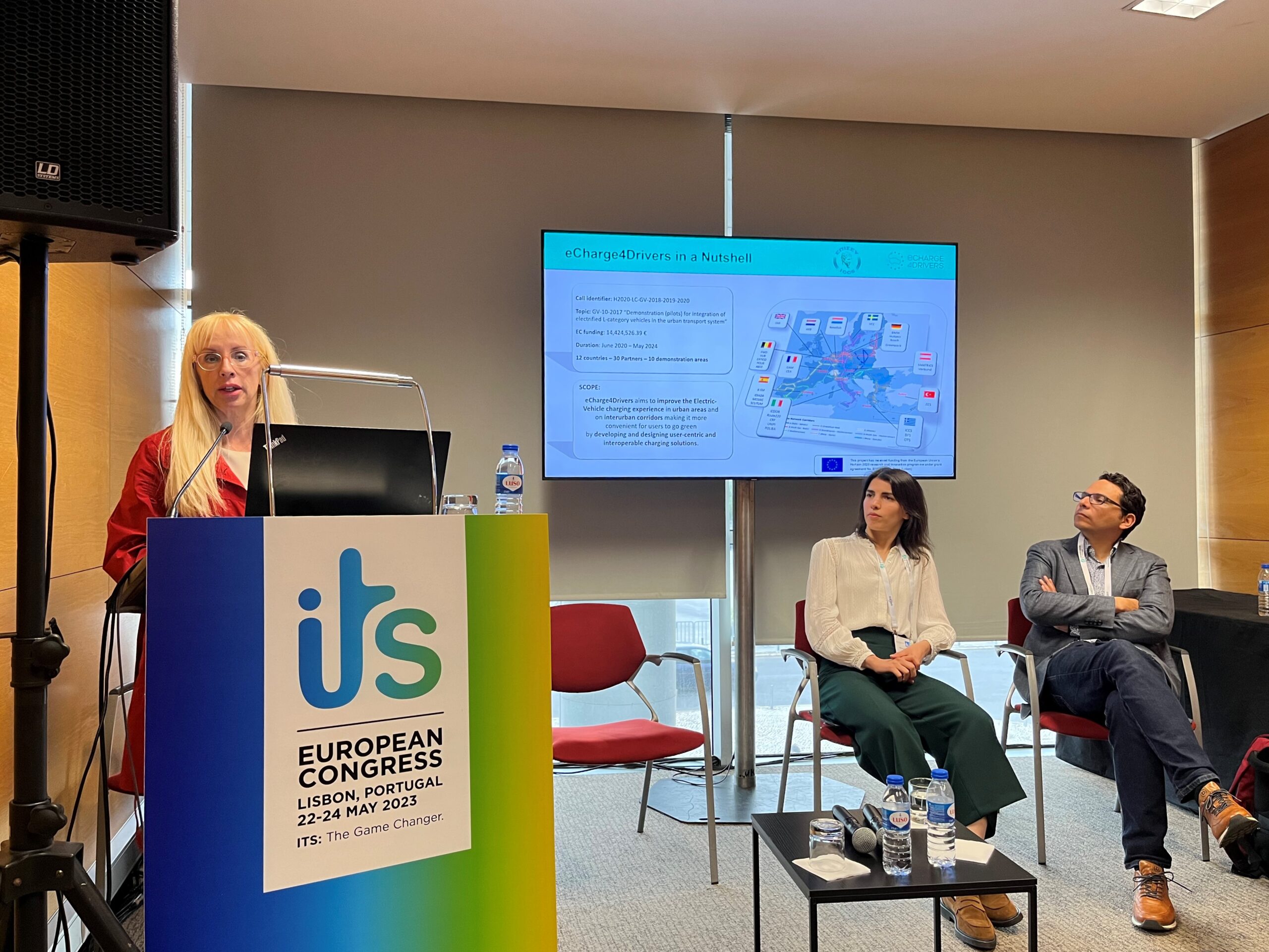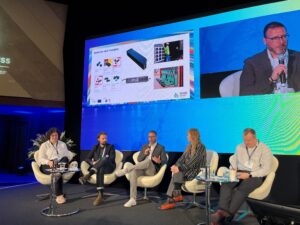 In addition, on the last day on the Congress during SIS 42 "Infrastructure, charging, and battery needs for novel electric micromobility". Pedro Gomes (POLIS) highlighted the battery swapping services developed for eCharge4Drivers as part of discussions on battery charging options and the issue of interoperability. For a full report of the discussions and recommendations on micromobility of this session, you can read the overview paper here.
Throughout the three days of the Congress, visitors could also find out more about eCharge4Drivers at the ERTICO stand where the project was represented among other ERTICO projects focusing on Clean & Eco Mobility, and at the ITS Hellas stand. Visitors has the opportunity to discover the user-centric solutions and services developed as part of the project and see the project's first video.