The city of Barcelona is the capital of the autonomous community of Catalonia and the second largest city in Spain. It extends over 101 km2 and has a population of 1,620,809 inhabitants. The metropolitan area includes 36 municipalities, extends over 633 km2 and has a population of 3,225,058 inhabitants.
In the city there are 4,000 registered EVs. B:SM is the CPO that runs a network of 500 charging stations on public roads and in municipal car parks extended through the diverse districts. The city of Barcelona operates 46 underground car parks, each equipped with up to 12 EV charging points. There are 192 off-street slow charging stations for cars and 174 for LEVs, 112 on-street slow charging stations for LEVs, 4 for eTaxis, 4 for urban freight transport vehicles and 18 fast charging stations. 10 new fast charging stations will be installed per year. There is a service and app to find a charging station, but charging is for the moment free.
Partners involved:
B:SM, Mosaic, CEA, IDIADA, Electromaps, ABB, VCC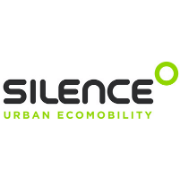 Current problems related to charging in the area
The location of available charging stations is not optimum, some are used very often while others are never used. The majority of charging transactions lasts much longer that required and some charging points are occupied by users not allowed to park. Users do not know if a charging station is occupied or not, there is no booking service available, and no payment means exist.
Short description of planned demonstrations
IUser-friendly charging stations for passenger vehicles and L3e vehicles by ABB
Implementation of the ISO 15118 Plug & Charge feature in the B:SM back-end
Enhanced booking of on-street and off-street charging stations and parking spots
Smart charging at 20 parking areas and enhanced information provision during charging. The user will input departure time and wished SoC at departure. Discounts will be offered as motivation.
A network of off-street battery lockers for LEVs
New tariff schemes and incentives to encourage users of electric scooters, electric taxis, EVs for urban deliveries to charge at the parking positions controlled by B:SM
EV Charging Location Planning Tool