The total population of the Grand Duchy of Luxembourg is 602,000 and growing rapidly. In addition to that, nearly 200,000 people cross the French, Belgian and German borders to work in Luxembourg.
Luxembourg's five DSOs (Creos Luxembourg S.A., Electris, SudstroumSàrl& Co Secs, Ville de Diekirch, Ville d'Ettelbruck) are deploying and operating 800 public dual charging stations (1,600 charging points) throughout the Grand-Duchy until 2020, the so-called "Chargy" network. Half of the charging stations are located in local centres and the other half along major roads, e.g. on park and ride places and along the North Sea-Mediterranean Corridor, crossing Luxembourg. All charging stations can be accessed via the "mKaart" (mobility card) providing access to a diverse mobility offering as well as via Plug-Surfing Europe-wide network.
Partners involved:
NEXXTLAB (supported by CREOS)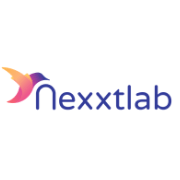 Current problems related to charging in the area
A major problem that the project "Chargy" faces is the lack of respect demonstrated by other drivers. EV parking spaces are often occupied by ICE cars despite obvious marking of the spots, thus leading to unpleasant situations when cars need to be removed.
Short description of planned demonstrations
Incentives (gamification approach) to motivate proper use of charging stations
EV Charging Location Planning tool