The total population of the Grand Duchy of Luxembourg is 660,000 and is growing rapidly. In addition, nearly 200,000 people cross the French, Belgian and German borders to work in Luxembourg. Luxembourg's five DSOs (Creos Luxembourg, Electris, Sudstroum, Diekirch, Ettelbruck) are deploying and operating the so-called "Chargy" network, launched in 2017.
In 2022, more than 700 charging stations were available to users nationwide in public car parks in the municipalities and on the P+R network, each offering two charging points with up to 22 kW of power. Half of the charging stations are located in local centres, and the other half along major roads, e.g. on park-and-ride places and along the North Sea-Mediterranean Corridor, crossing Luxembourg. All charging stations can be accessed via the "mKaart" (mobility card), providing access to a diverse mobility offering and via RFID cards of many MSPs, including roaming solutions. Adhoc payment via credit card has been introduced as well.
Starting in 2021, the already rolled-out Chargy network evolved by adding ultra-fast charging stations with 160 – 350 kW under the brand name "Super-Chargy," aiming to provide 90 ultra-fast charging stations by 2024.
Although other actors enter the market, mainly providing fast-charging services, the Chargy network and Creos Luxembourg are committed to supporting the research project by providing access to charging stations.
In particular, smart charging aligned with locally produced solar energy is being demonstrated in the P+R car park of Luxembourg, Sud.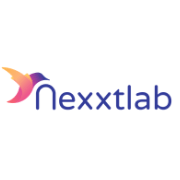 Current problems related to charging in the area
Compared to other places and in the perception of Luxembourg's EV drivers, the public charging infrastructure is relatively well developed and maintained. The importance of this infrastructure and attractively priced charging services grows with the further adoption of electromobility by users who cannot install a private charging station, while installing charging stations in multifamily houses involves both technical and non-technical challenges. Another problem observed at public charging stations is the lack of respect other drivers demonstrate. EV parking spaces are often occupied by ICE cars despite obvious markings of the spots, thus leading to unpleasant situations when cars need to be removed.
Short description of the demonstrations
Smart charging with locally produced renewable energy
Incentives (gamification approach) to motivate proper use of charging stations
EV Charging Location Planning tool