Milan and Turin are the most populous cities in North Italy with 1.3 million and 0.9 million inhabitants while their metropolitan areas have about 5.4 million inhabitants. Trentino Alto-Adige is an autonomous Region located at the border with Switzerland and Austria, with around 9.5 million tourists in 2017, continuously increasing.
About 13,000 EVs have been registered in Italy since 2010. 2018 presented an increase of 89% compared to 2017. In 2017, in Italy there were about 2,750 charging stations, 48% of which are installed in the north. In September 2018, the Milan Municipality has approved the installation of 1,000 CPs within the next two years. Route220 has installed charging stations in Trentino Alto-Adige along the "Scandinavian – Mediterranean" corridor, 20 pubic charging stations in Turin and some more in other cities like Mantova (6 CPs), Province of Mantova (5 CPs), Vercelli (3 CPs), Bolzano, Rome and Padova (10 CPs) along the "Mediterranean" corridor. About 3800 clients current use the Route220 app to charge their vehicles using the infrastructure by Route220 or other CPOs. Furthermore, there are additional 200 clients who are using Route220 infrastructure without the app.
Partners involved:
Route220, ICOOR, ABB, CRF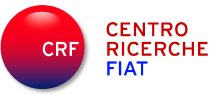 Current problems related to charging in the area
Few of the charging stations are interoperable.
Route planner that takes into account CP locations is not available.
Booking a charging station cannot be provided at the moment because it is difficult to control illegal parking.
Short description of planned demonstrations
User-friendly charging stations for passenger vehicles and L3e vehicles by ABB
Implementation of the ISO 15118 Plug & Charge feature in the Route220 back-end
Enhanced long-range route planner
Enhanced information provision during charging
EV Charging Location Planning tool, with emphasis on isolated mountainous areas
Predictive diagnostics and charging optimization service