CIVITAS Forum Conference 2021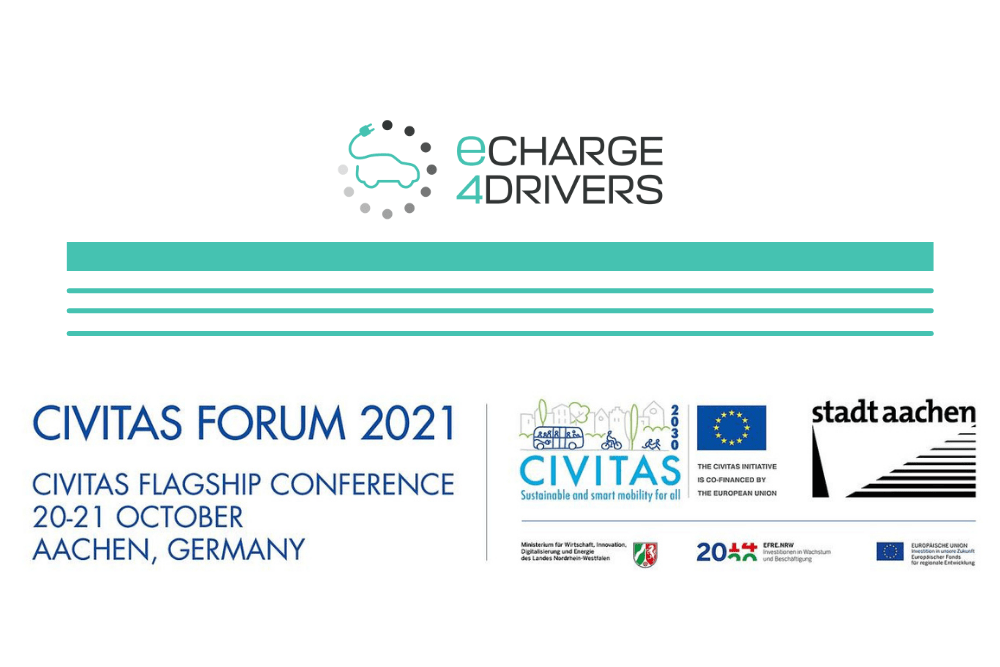 The 18th edition of the CIVITAS Initiative's flagship event will gather the keenest mobility minds from across Europe and beyond to discuss the most pressing topics in the field. The conference will take place on October 20-21, 2021 in Aachen (Germany), in a hybrid format, combining online and onsite activities. Over the course of its two days, it will continue the tradition of offering interactive workshops, intriguing sessions, and interesting site visits, whilst introducing exciting new programme elements. The conference is a great opportunity to share experiences and know-how with mobility experts, European politicians and the CIVITAS Forum Network – consisting of more than 300 cities from 42 countries that are formally committed to sustainable urban mobility.
eCharge4Drivers will be presented by Evangelos Karfapoulos from the consortium partner ICCS at the Sustainable Mobility – E-charging Solutions Session at 16:00 on 20 October 2021.
To see the detailed programme of the two-day event, please follow this link.