eCharge4Drivers was at the Annual POLIS Conference 2022 on 30 November and 1 December in Brussels. This annual event organised by POLIS gathered more than 800 participants and offered over 40 sessions showcasing the transport achievements of cities and regions.
eCharge4Drivers was presented during the Parallel Session "1E. Changing Gears: Accelerating the Uptake of Electromobility". During this session, the attendees had the opportunity to know more about the role of future-proof technologies like smart charging and V2G in accelerating the uptake of e-mobility, as well as inspiring examples from European Cities and Regions, either as their own local initiatives (Municipality of Utrecht), or as international cooperation via EU-funded projects (USER-CHI, eCharge4Drivers and INCIT-EV who showcased the use cases of Rome, Barcelona, and MRA-E (Flevoland, Noord-Holland and Utrecht).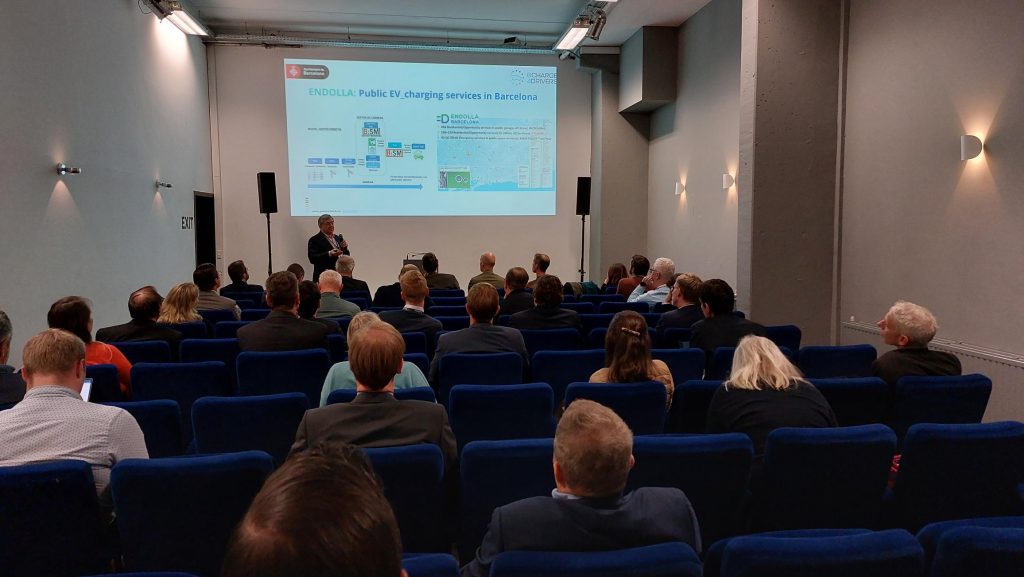 Evangelos Karfopoulos, eCharge4Drivers Project Manager, ICCS, and Angel Lopez, Barcelona City Council, presented the project during this session moderated by Simon Ruyters, Flanders Region, along with the session's other speakers Jaap Burger, Regulatory Assistance Project (RAP), Matthijs Kok, Municipality of Utrecht, Marion Pignel, Eurocities, Fabio Nussio, Roma Servizi per la mobilità Srl, and Pieter Looijestijn, MRA-Eletrisch.
You can download the eCharge4Drivers presentation here.
Participants also had the opportunity to discover more about eCharge4Drivers at the POLIS stand throughout the two days of the conference.